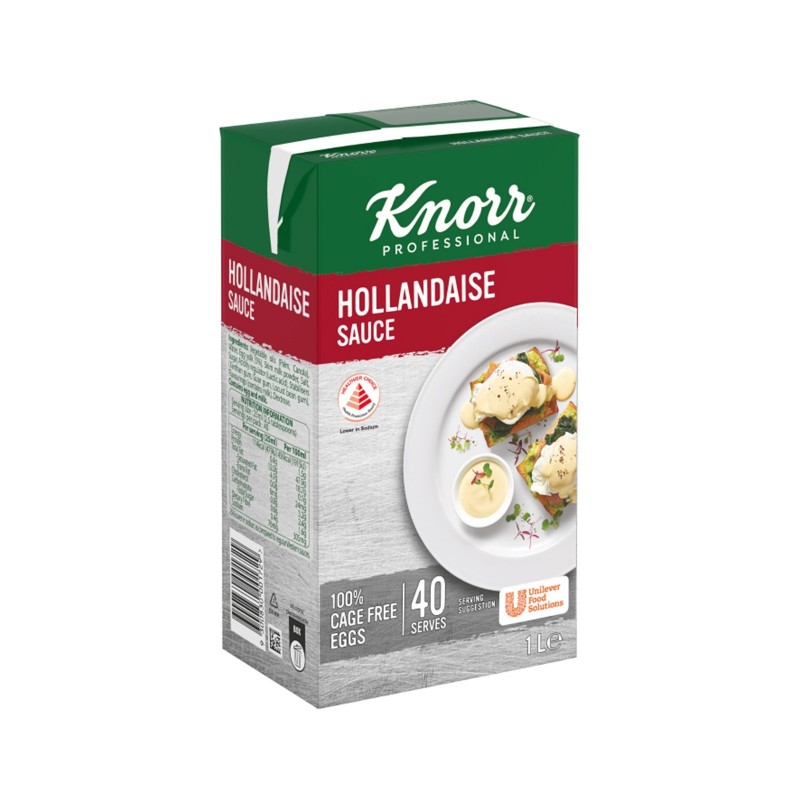  
Knorr Garde d'Or Hollandaise Sauce 1L
PACK SIZE
Unit : 1L/Pack
Carton : 1L/Pack x 6
INFORMATION
Knorr Garde d'Or Hollandaise Sauce is a delicious and versatile ready to use sauce. Excellent on its own or enhanced by your own creative touch, KNORR Garde d'Or Hollandaise Sauce complements meat, poultry, fish and vegetable dishes.
Suitable for use on the stove, in the microwave or bain-marie. Bain Marie stable
For Pour Over: Heat in a pan and pour over char grilled or pan fried beef, chicken or fish (salmon or trout)
For Eggs Benedict: Serve warmed with grilled English muffins, poached eggs and smoked salmon.
Garnish with dill For Sauces: Good for wraps, sandwiches, burgers and also as a dipping sauce
COUNTRY OF ORIGIN
Poland
STORAGE
Store in a cool dry place
DIETARY
-