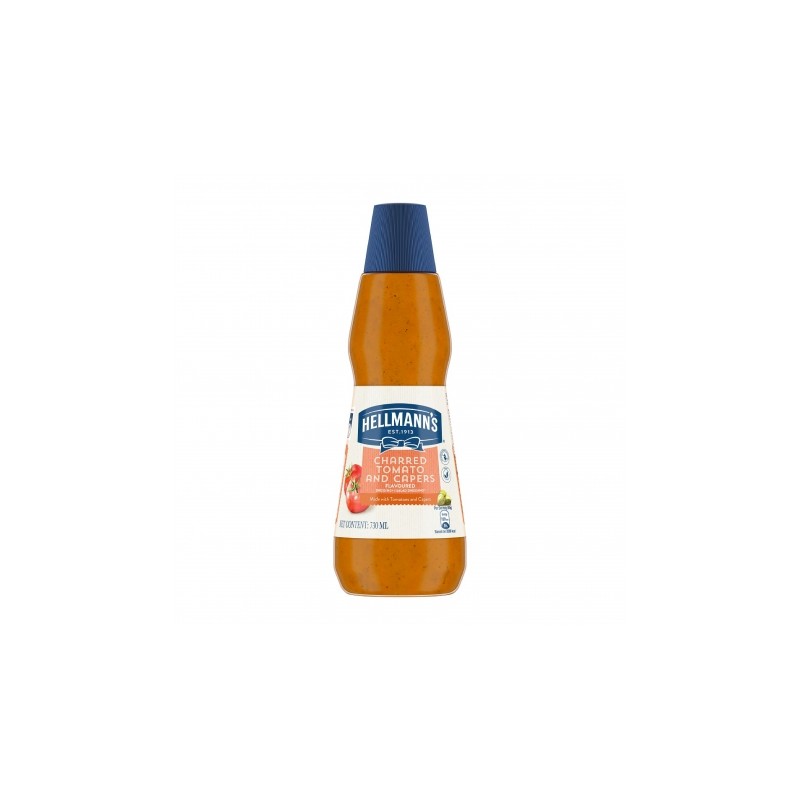  
Hellmann's Charred Tomato and Capers Dressing 730ml
PACK SIZE
Unit : 730ml/Bottle
Carton : 730ml/Bottle x 6
INFORMATION
Hellmann's Charred Tomato and Capers Dressing suit a variety of dishes. The key appeal of the dressing is its mix of flavours that embody deep and smoky notes, balanced by a sweetness that complements the charred taste. Incorporate the exciting flavours of charred tomatoes and tart capers into your dish.
Made with charred tomatoes and tart, briny capers, Hellmann's Charred Tomato and Capers Dressing makes creating charred appetisers and mains a breeze.
COUNTRY OF ORIGIN
Philippines
STORAGE
Store in a cool dry place
DIETARY
|Halal|
INGREDIENTS
Soybean Oil, Water, Sugar, Vinegar, Permitted Thickener (INS 1450), Iodized Salt, Lemon Juice, Permitted Natural Flavour (Contains Mustard), Permitted Color (Beta-caroteneI, Permitted Calcium Disodium EDTA Added to protect flavour.
ALLERGEN
May Contain mustard