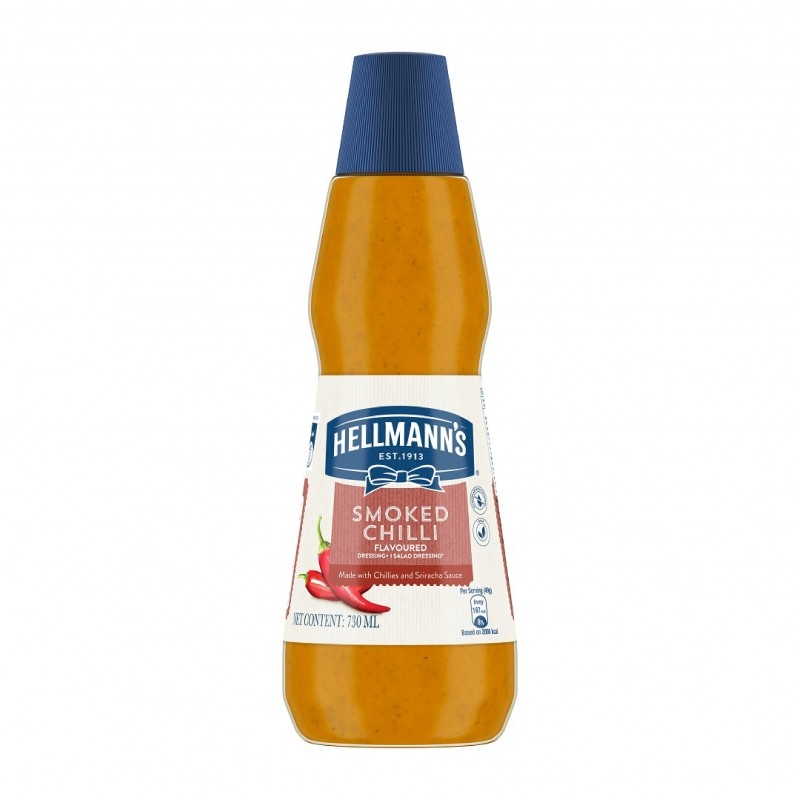  
Hellmann's Smoked Chilli Dressing 730ml
PACK SIZE
Unit : 730ml/Bottle
Carton : 730ml/Bottle x 6
INFORMATION
Hellmann's Smoked Chilli Dressing is an ideal complement for burgers, salads, and a variety of meat- and vegetable-based dishes. The distinguishing feature of this chilli salad dressing is its distinct smoky and spicy flavour, which adds a rich depth and intensity to dishes. Preparing can be done in seconds – just pour and serve – so chefs will find it easy to turn up the heat in their existing menu items and new creations. Smoked chillies, finely ground pepper powder and sriracha sauce are the key ingredients in this easy-to-use, vegan-friendly chilli dressing.
Infuse a smoky, spicy flavour into your burgers and dishes with this chilli-based, spicy vegan salad dressing.
COUNTRY OF ORIGIN
Philippines
STORAGE
Store in a cool dry place
DIETARY
|Halal|
INGREDIENTS
Soybean Oil, Water, Sugar, Vinegar, Permitted Thickener (INS 1450), Iodized Salt, Lemon Juice, Permitted Natural Flavour (Contains Mustard), Permitted Color (Beta-caroteneI, Permitted Calcium Disodium EDTA Added to protect flavour.
ALLERGEN
May Contain mustard